This page is dedicated to those Great Teachers who conducted, facilitated , and/or provided leadership in the National Great Teachers Movement.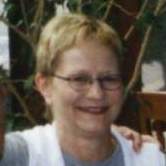 Joyce Bender (Alberta, Canada)
BENDERS, Joyce (nee DUBETA) On May 9, 2003, Joyce Ellen Benders (Dubeta) passed away after a courageous battle with cancer. She will be sadly missed by her children Quinn (Nisha) and Jacquie; grand-daughter Anya; sisters Donna and Janis; brother Alan; as well as other caring family members. The family wishes to thank her friends for helping her through this journey, as well as the dedicated medical staff who provided her with hope and comfort. A Celebration of her life will be held on Tuesday, May 20, 2003 at 1:00 p.m. at Grant MacEwan College Conference Theater, Room 5-142, Downtown Campus. In lieu of flowers, donations can be made in Joyce's name to the Cross Cancer Institute or a charity of one's choice. Cremation has taken place. South Side Memorial Chapel, Patterson, Mittelstadt & Justik. 432-1601.
---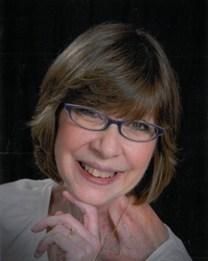 Merilyn Linney (North Carolina)
Greensboro ''' Merilyn N. Linney died peacefully on Friday, October 14, 2011 at her home.  Funeral service will be held Tuesday, October 18, 2011 at 2:00 pm at First Baptist Church with Dr. Steve Pressley officiating.  Merilyn was born in Greensboro on July 20, 1951 to the late Raleigh and Becky Newcomb. She was also preceded in death by her sister, Margaret Newcomb and her daughter Julia Moxley. She graduated from Grimsley High School in 1969 and from Campbell University in 1974. She obtained her masters from NC A&T State University. She taught at Guilford Technical Community College for 30 years. She was also a member of Delta Kappa Gamma and the Great Teachers Retreat.
She was a member of First Baptist Church where she taught second grade Sunday School. She was active in the music program where she played handbells and sang in the choir. Her hobbies included bowling, photography, crafts and spending time with family and friends.
Merilyn is survived by her husband, Daniel A. Linney, Sr.; daughters, Melissa Conlogue and husband Jason, and Maleigh Hightshoe and husband John, all of Charlotte; grandchildren, Taylor, Noah and Leah Conlogue of Charlotte; sister Charlotte N. Barnes and husband Larry of Greensboro, and their children Margaret, Will and Ginny Barnes; step children, Elizabeth Phillips and family of Raleigh, Daniel A. Linney, Jr. and family from Nashville, TN and William Ernest Linney, III and family of Washington, DC and a host of friends.  Donations may be made to St. Jude's Children's Hospital in her memory.
---
Vicki Pate (North Carolina)
Karen Ashby (Alberta, Canada)
Roger Garrison (Maine)
Harold Kozuma (Hawaii)
Karen Fujimoto-Lee (Hawaii)