30th Annual Hawai`i National Great Teachers Seminar
The 30th Annual Hawaii National Great Teachers Seminar

is scheduled from Sunday, July 29 through Friday, August 3, 2018, at Hawai`i Volcanoes National Park.



For more information, visit:

http://www.GreatTeacher.hawaii.edu.

Please feel free to contact Cindy Martin, at (808) 455-0483 or email cindymar@hawaii.edu for more information.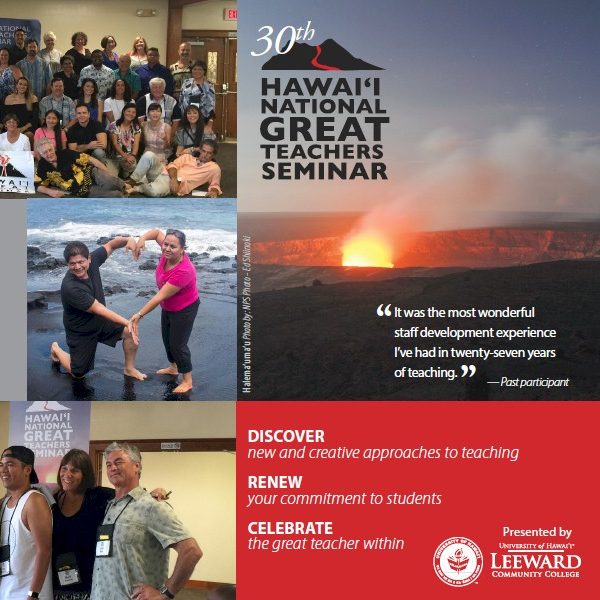 50th Years of Great Teachers
Celebrate the 50th Year of Great Teachers with David Gottshall at Pere Marquette State Park in Grafton, IL!
May 28-31, 2019

Details posted here when available.